Join us for the Orange County District 4 Financial Literacy Forum hosted by Orange County Fourth District Supervisor Doug Chaffee in partnership with California State University, Fullerton on Friday, April 21, 2023 from 6:30 p.m. to 8:00 p.m. at the Brea Civic & Cultural Center located at 1 Civic Center Circle, Brea, CA 92821.
Participants will discuss topics and engage in hands-on activities such as how to build your credit score, mortgage and financing, investment basics, and more!
To RSVP, please click here.
The Forum is hosted in identical sessions throughout various cities in the Fourth District. If you miss this session, please save the date for our future session.
April 28, 2023 (City of La Habra)
If you are in need of translation services for the event or if you have any questions, please email D4.FinancialLiteracy@ocgov.com.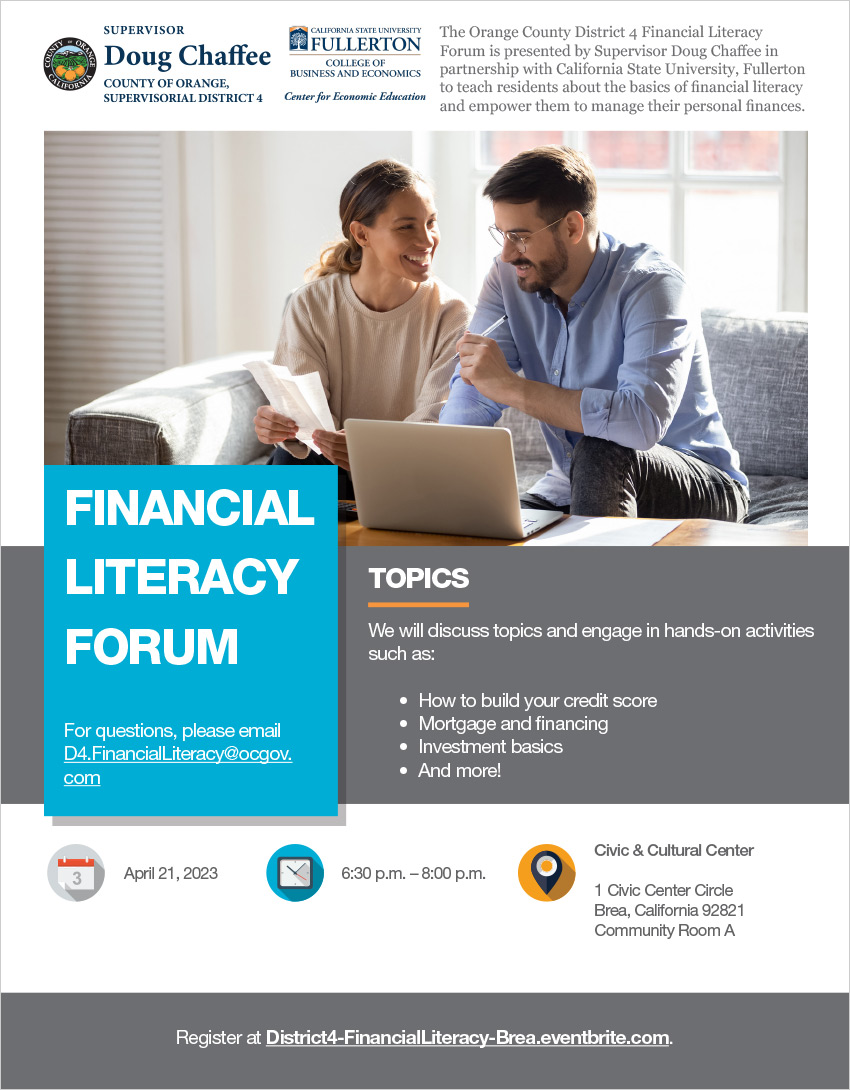 English | Español | 한국어 | Tiếng Việt | 中文